We recently got invited to an instameet at Skyrail Rainforest Cableway in Cairns for World Ranger Day with a group of instagrammers from around the region, Australia and in some cases from other parts of the world. I've done some video production and editing for Skyrail in the past but this time it was nice to just relax and enjoy the experience with other creators and travelers.
The trip started with us gliding up over the canopy through the mist and it was a great feeling floating through the mist.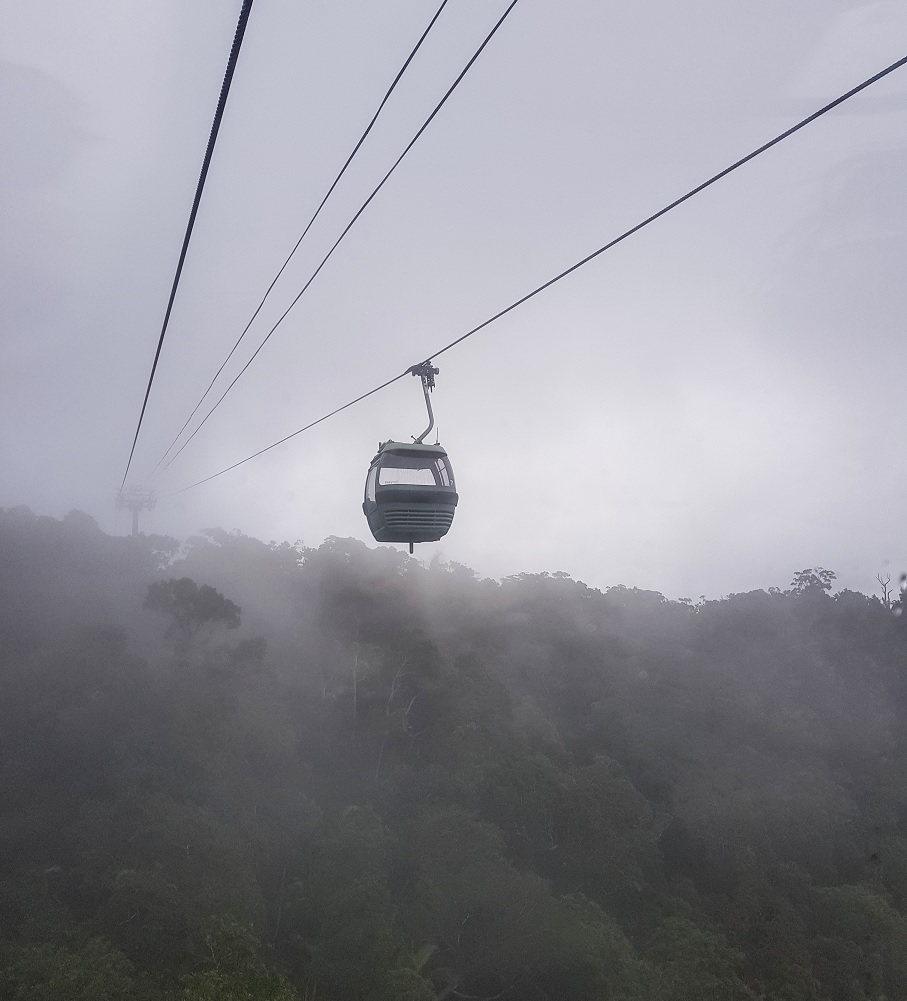 We had some nice people in our gondola including Miss Skyrail social media herself, Marni Cadd! We took Diamond View first up and it was great to be able to test the different types of gondolas.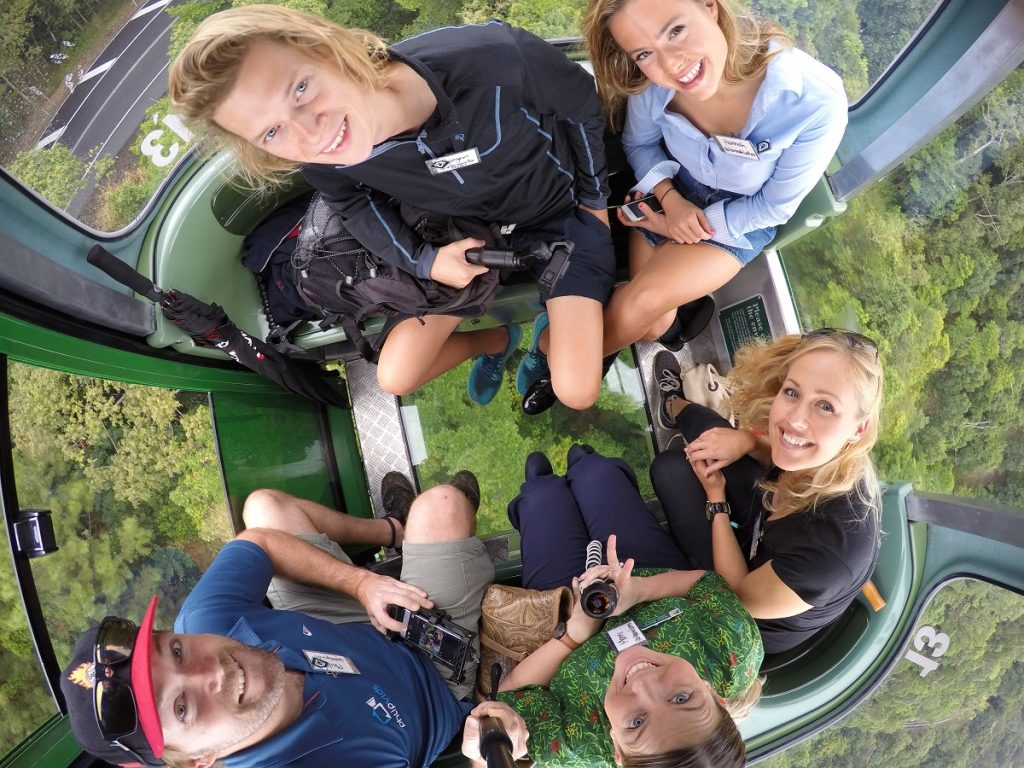 When we got to the first station we met the heroes, the rangers. They are very passionate about the area. This is Mike Gaia, he's also got a great Instagram page about his love for nature.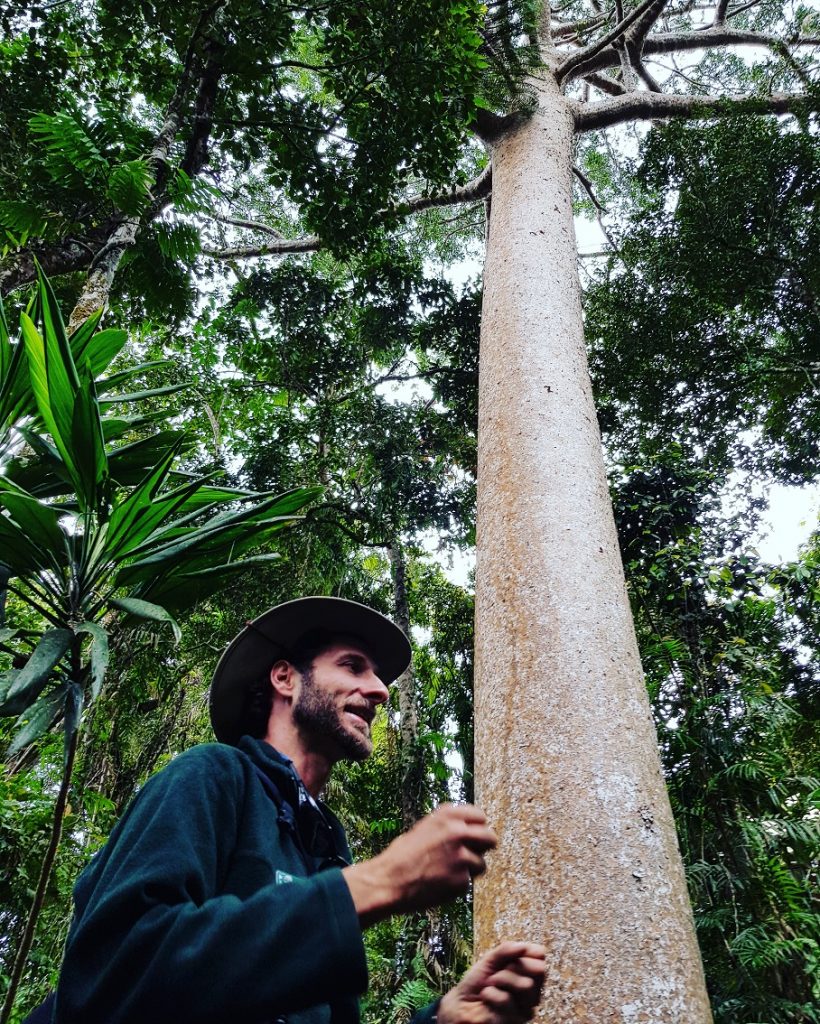 We took a few guided walks with the rangers at each of the stations and then took the section where you can see the Barron Falls, one of the most amazing views! After that we floated over the Barron River to Kuranda where we had lunch at the newly renovated Kuranda Pub.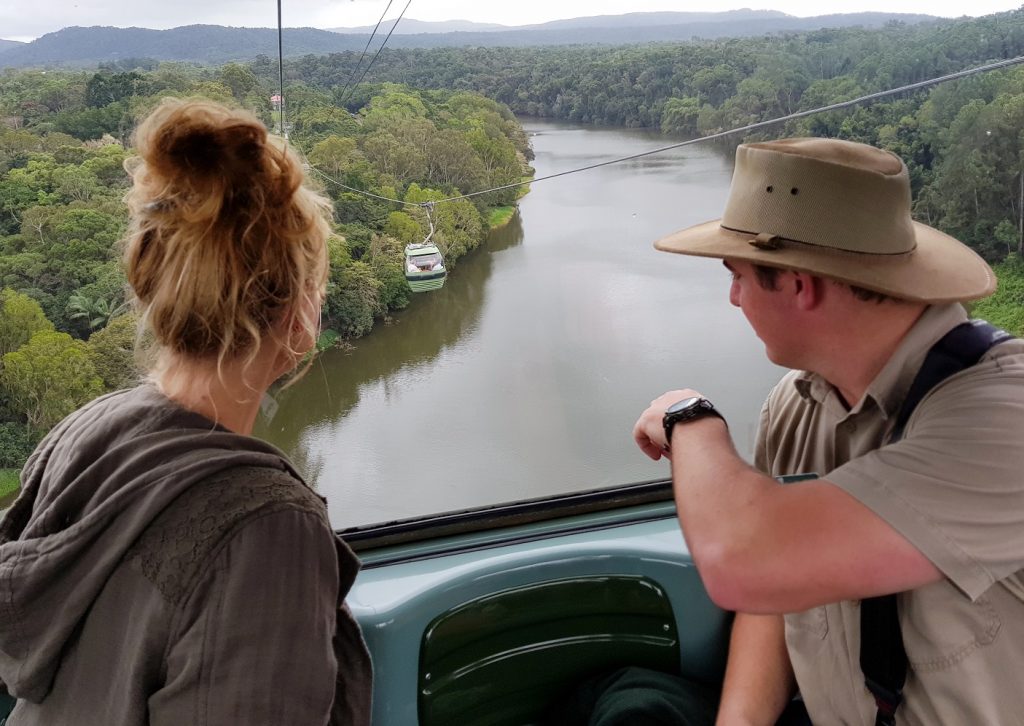 After lunch we got our turn in the Canopy Glider, it's my favorite way to experience Skyrail since you are in the open air. At this section you can see the Barron Falls and down the Barron Gorge.  We also had Andrew Watson in our Glider who takes some great photos around Cairns.
Radtimes together indeed! Alana showing off the GoPro selfie pole skills, love these photos!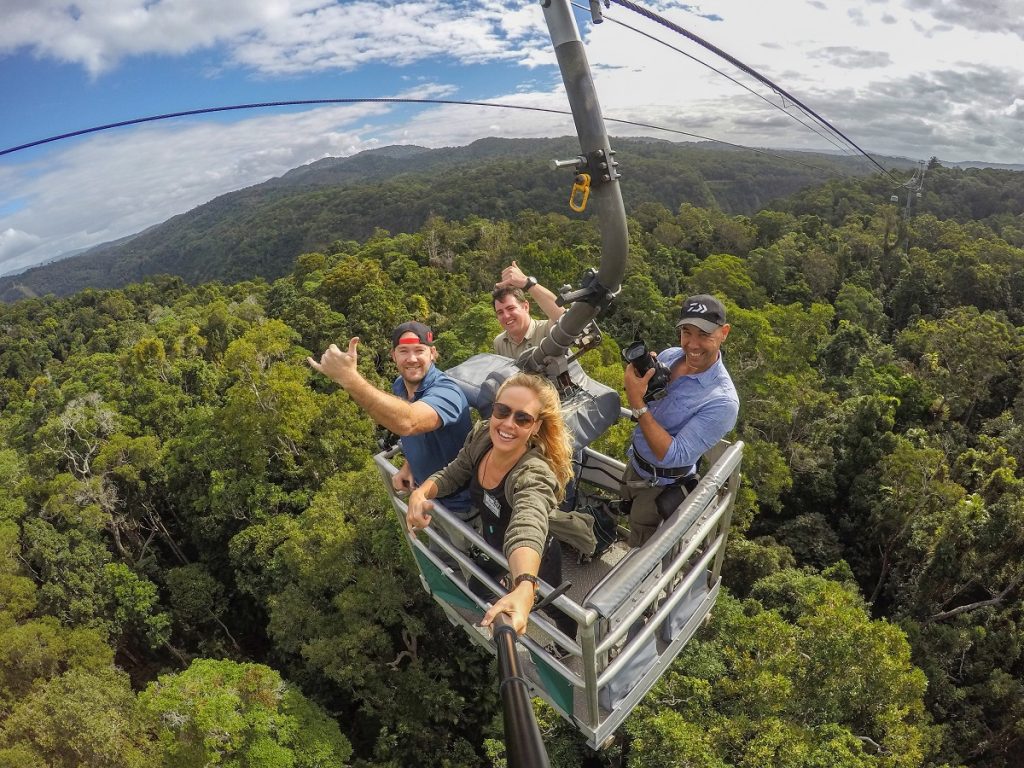 This photo was shot on the Samsung Gear360 Camera. Take a look around the 360 photo below by using your finger or mouse to move around the image.
We then finished the last leg back down to the Caravonica station, such a great way to celebrate World Ranger Day!
I was born in Cairns and have worked around the region a lot and still love the Skyrail experience. It is considered one of the best things to do in Cairns and no matter how many times I do it I still enjoy it. Well worth a visit on a trip to Cairns or even if you're a local looking to try something different.
Skyrail also shared a few of our photos on their Instagram page!
Thanks for reading and if you like it follow the PhlipVids social channels and subscribe to the blog! Oh and of course if you need any video production or content creation in Cairns or around Australia or the world for that matter please feel free to contact us.  Adventure on!
We also did a clip with Skyrail for world Environment Day a while back! What will they do next?? Follow us on Instagram to keep up with the adventures.