When we get some time off to wind down we like to explore and one of our favorite things to do is to find and visit waterfalls around the region. We've found one of the best things to do at the waterfalls is get a waterfall massage!
Firstly some of you may be wondering what a waterfall massage is. It's just as it sounds, a massage under a waterfall using the pressure of the flowing water. Getting a waterfall massage has a lot of similarities with a regular massage in that there are different amounts of pressure, you can do different parts of your body and they are quite therapeutic but the obvious difference is that the pressure of the falling water does the massaging not another humans hands.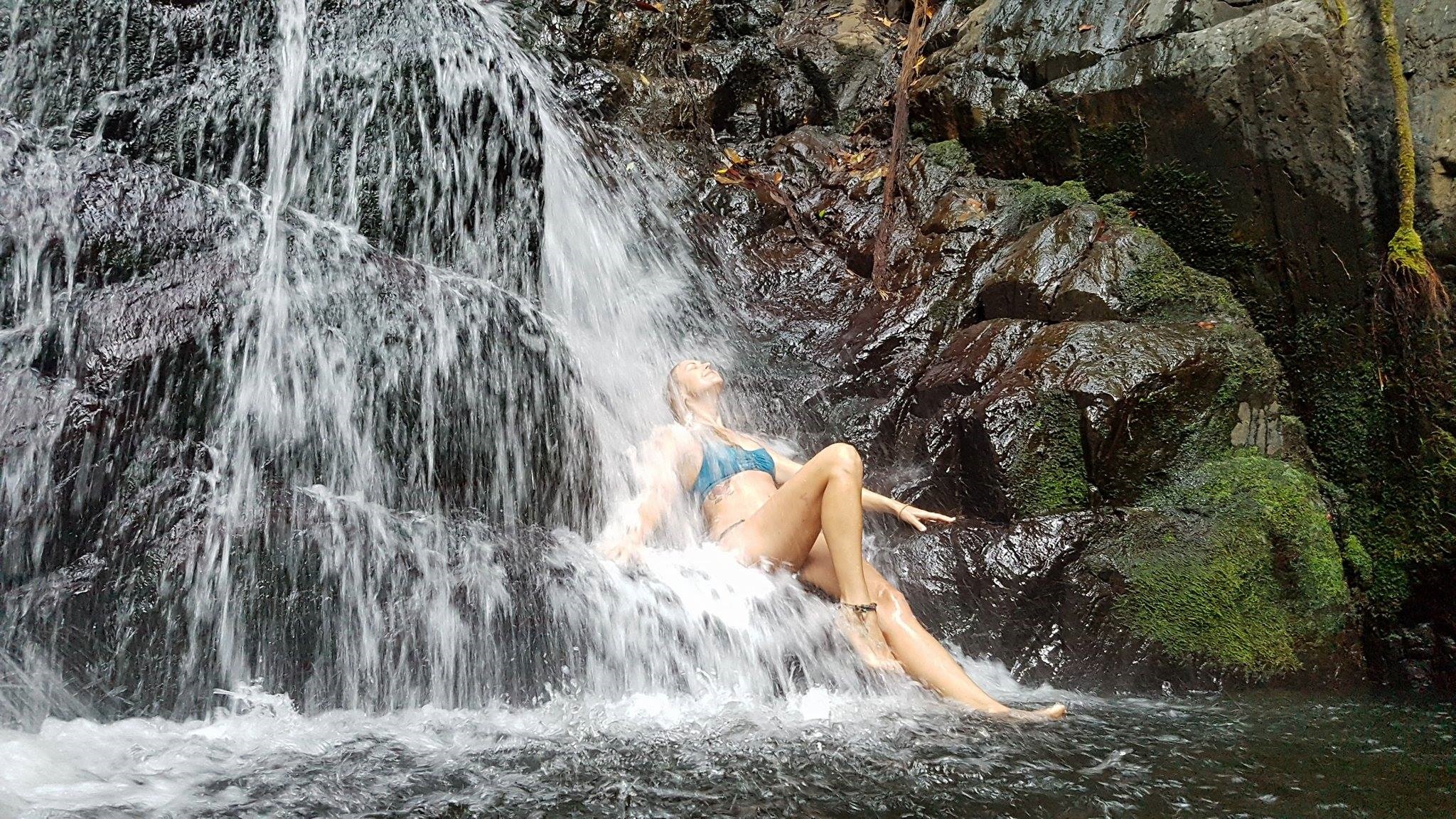 We are very lucky in Cairns in that we are surrounded by rainforest and in turn have a lot of waterfalls. There are so many and they are so close that if you have an hour lunch break and you live in Cairns City you have enough time to drive to a waterfall have a waterfall massage and get back to work in an hour. The perfect way to relieve stress and cool of at the same time.
Below I have added some photos and information about my favorite waterfalls to get a massage under and they all have different pressures and are all relatively easy to get to. Please understand though that in Tropical North Queensland we have a wet season which can mean there is a lot of water in most of the waterways and to be honest we can get heavy rain any time of the year. Extreme care should be taken when going under any waterfall.
Stoney Creek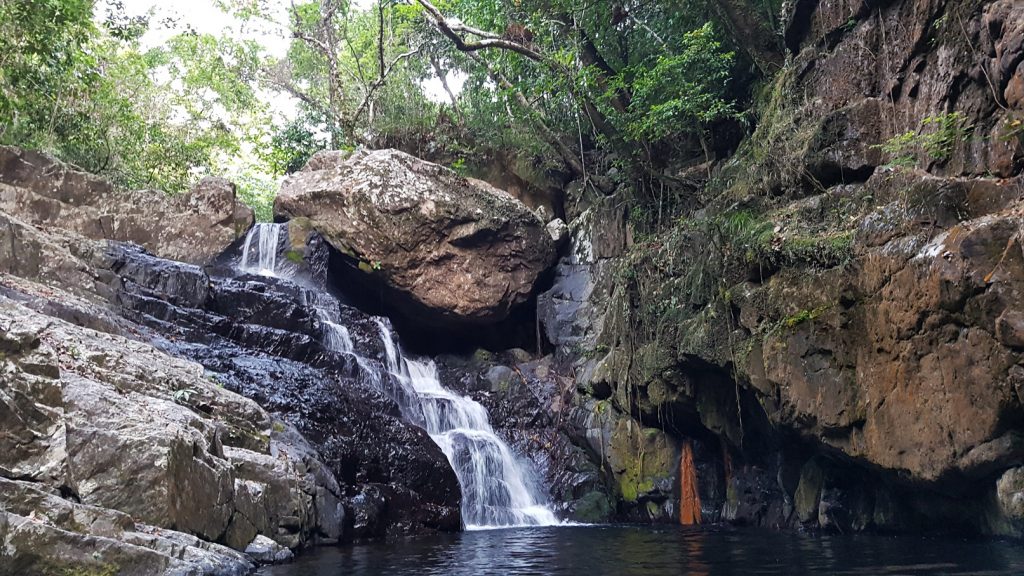 There are multiple little falls up at Stoney Creek that you can get a massage under but there is one in particular that is my favorite. See if you can find it.
Crystal Cascades
There are rapids and waterfalls all the way up Crystal Cascades and so many of them have the perfect amount of water to give you the right pressure for a waterfall massage but my personal favorite is Fairy Falls. Take some time to explore around Crystal Cascades and you'll find so many great spots to get in for a swim and a massage. Up the top of Crystals is great too and if you want to get adventurous there is a canyoning adventure run by Cairns Canyoning that we did with a Radtimes crew that can take you to spots that are restricted and there are some great waterfall massage spots up there!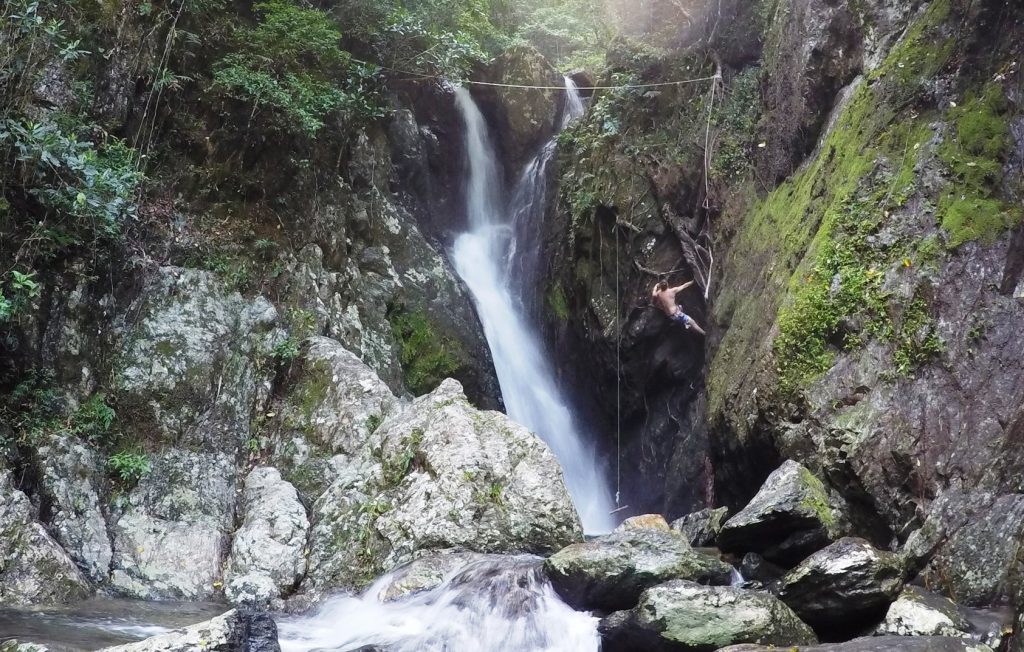 Milla Milla Falls
Milla Milla Falls is one of the most photographed waterfalls in Australia and are beautiful to look at and swim under. They can run quite hard though so are at the high end of the waterfall massage pressure scale. The water can be quite cold but it's worth it. These falls and Dinner Falls below are found in the Atherton Tablelands about an hour and a half drive from Cairns and are part of a waterfall circuit. There's a lot of waterfalls in the tablelands!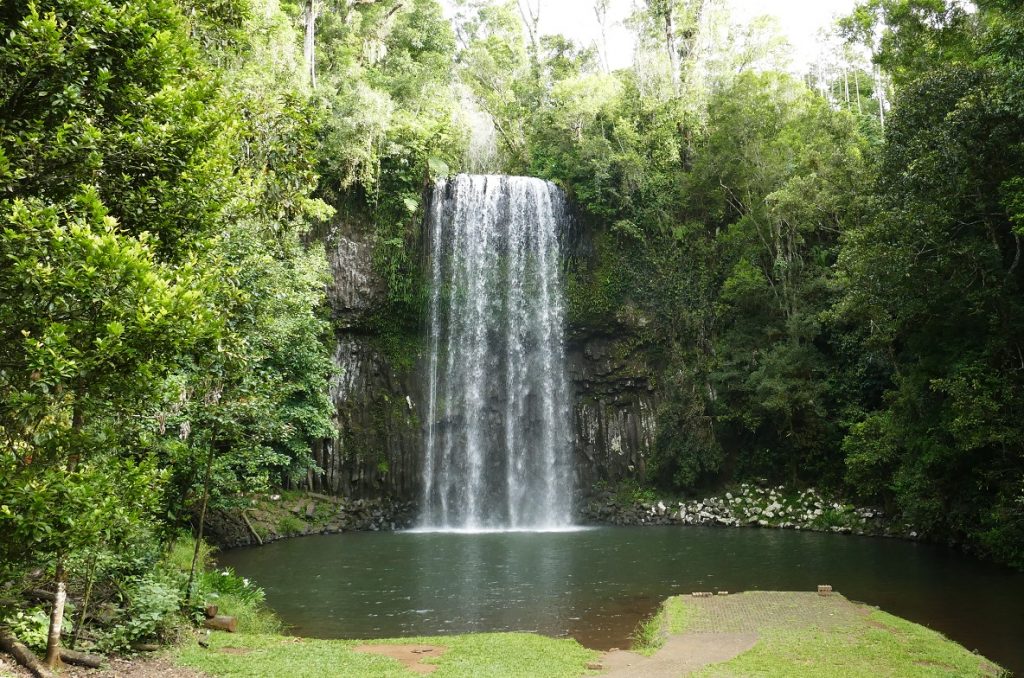 Dinner Falls
I love these falls, mainly because it is quite easy to enter them and you can sit on the rocks under the falls so it's quite easy to get a massage there. There is also a 'The Crater' nearby which is very cool to see and after the walk in a waterfall massage really hits the spot.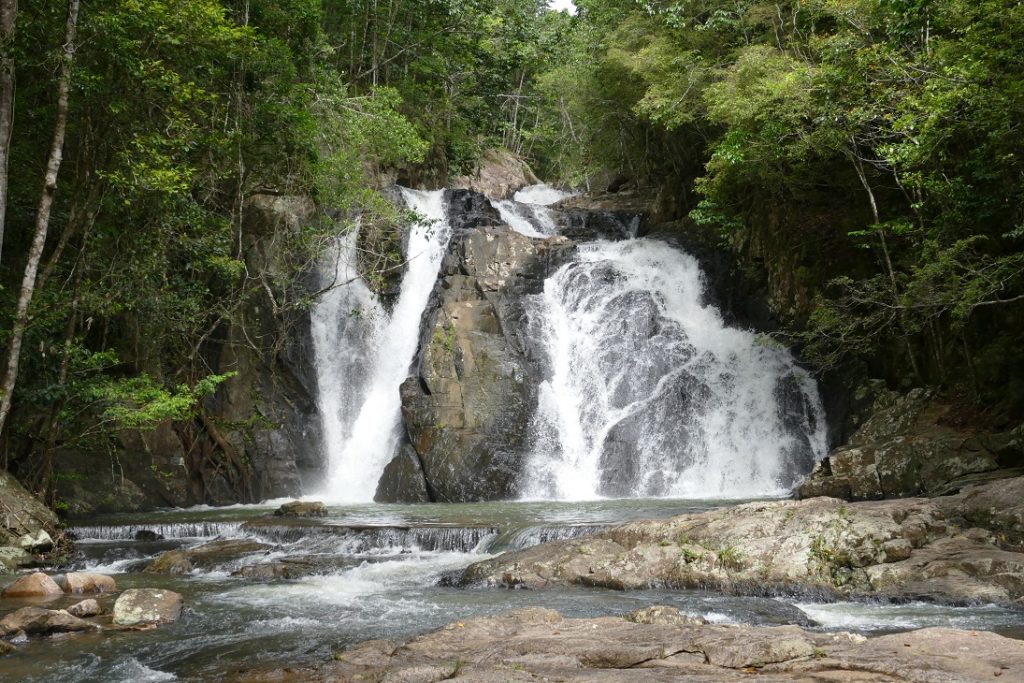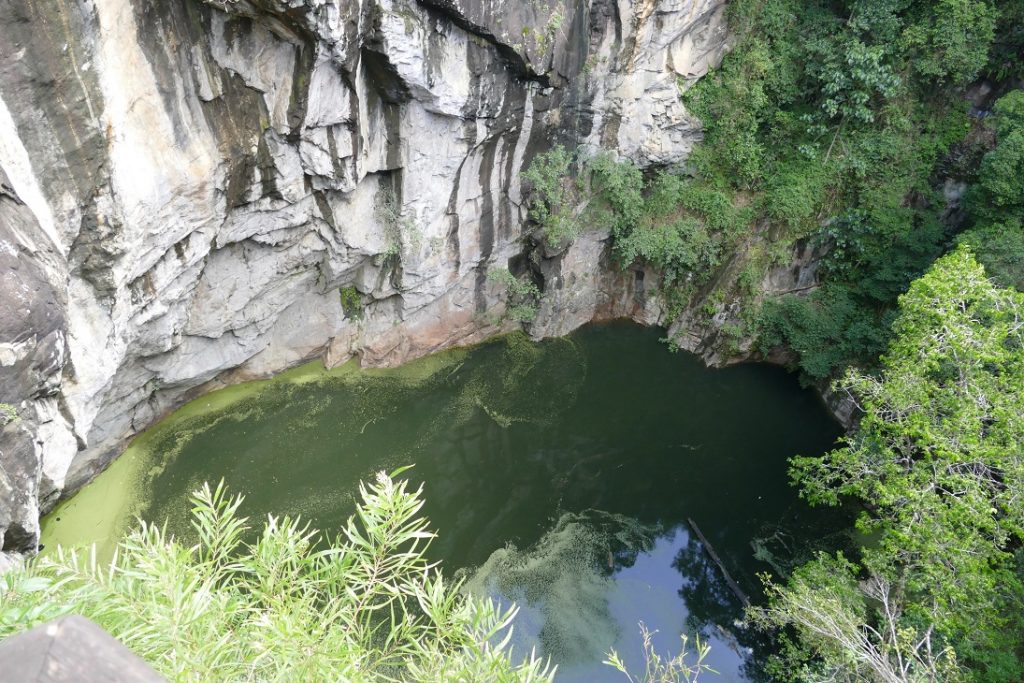 Behana  Gorge
This stunning area is about an hour south of Cairns and there are so many beautiful little spots to stop, swim and get a massage but the main waterfall at the top is usually the hot spot for visitors to the area. It's a bit of a walk to the top and I wouldn't recommend swimming under the big waterfall but to the side there are falls you can get a massage under. All along the creek on the way up there are stunning little spots you can get waterfalls massages too. If you want to know more Behana Days runs canyoning trips up there and he takes you to all the tops spots.
White Water Rafting on the Tully River
When you go rafting with Raging Thunder White Water Rafting on the Tully River they take you under a waterfall and as you go through it you can feel the water hitting you. It's not a lot of time for a massage but it still feels great!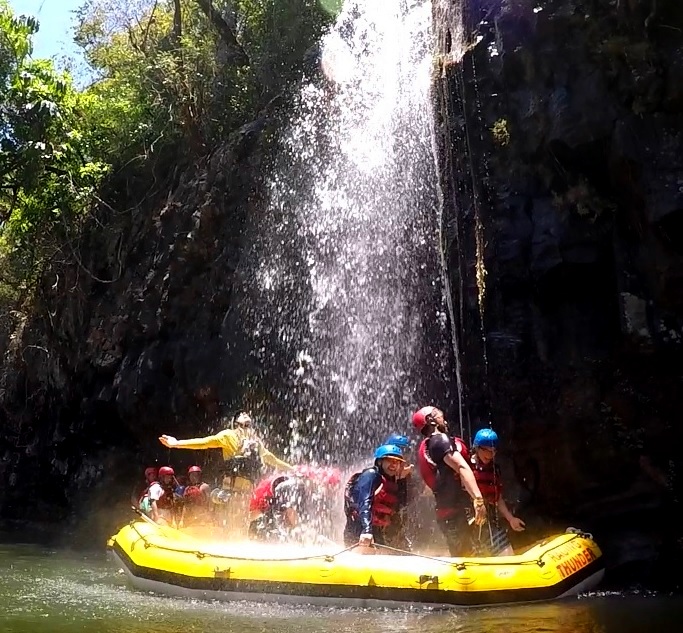 I've only listed a few of my favorites above and there are so many more but this is a good start. Personally i think the quality of waterfall massage comes down to the pressure and how easy it is to sit or stand and relax under the water. That way you can take your time and enjoy it and make sure it hits the right muscles. I will also mention that you should always be very careful in running water and especially around waterfalls and of course if you can't swim it's not a good idea to go in at all. I am a local here so have been to these places a lot over the years so know them very well. Please take extreme care and have fun.
In most cases it may pay to wait until after the wet season as we often do. It also pays to stay away even if it has been raining only a little bit in case of flash flooding from more rain above.
I would love to hear about your favorite spots for a waterfall massage so let me know in the comments below. Also follow the PhlipVids social media channels and keep up to date with our video material and adventures.