Last week started with a trip to Mission Beach and Tully to film and Photograph whitewater rafting but what came before and after the rafting was equally as exciting. Waking up to the sun rising over Dunk Island was pretty special. Mid week was cliff jumping and swimming in a tropical waterhole and it all finished with testing out a new wrist mount for a GoPro that a local skydiver is working on.
Sunrise over Dunk Island…….and the infinity frogs
At south Mission Beach the sun rises over Dunk Island and it's stunning. The beach at South Mission is long, lined with palm trees and looks straight out to Dunk Island and is great for other activities like stand up paddle boarding too. The pool where I was offered a great view of the sunrise.
Found a frog in the pool in the afternoon too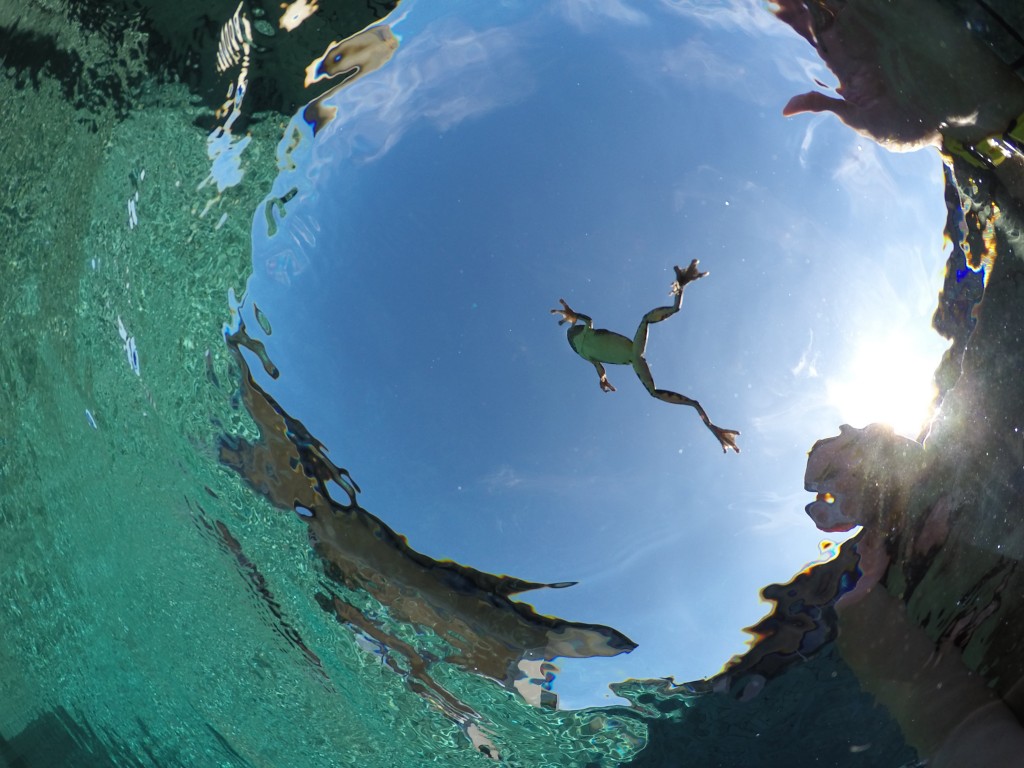 White water rafting on the Tully River with RnR Rafting Cairns

Day 1 was getting GoPro footage from inside the new RnR rafts. I had them mounted everywhere throughout the trip and caught a lot of good angles. Rafting the Tully river is always fun and well worth doing if you haven't experienced it before.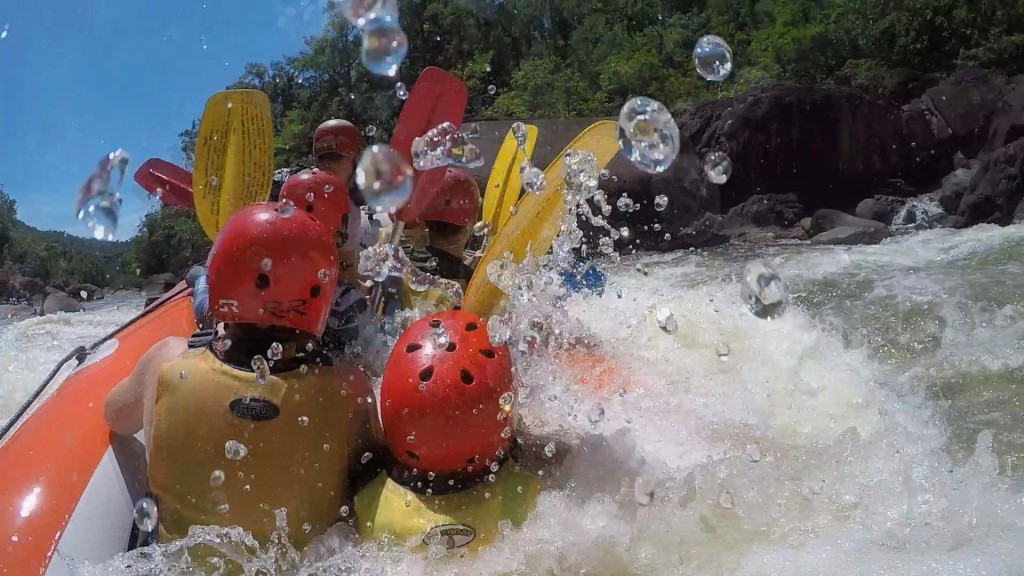 One of the most amazing parts of the trip was when a butterfly decided to land on me and join us for about 20 minutes of the tour. He flew around me and then stayed on my shoulder through some of the smaller rapids and even a couple of medium ones. It was nice to be in such an amazing place and have that happen.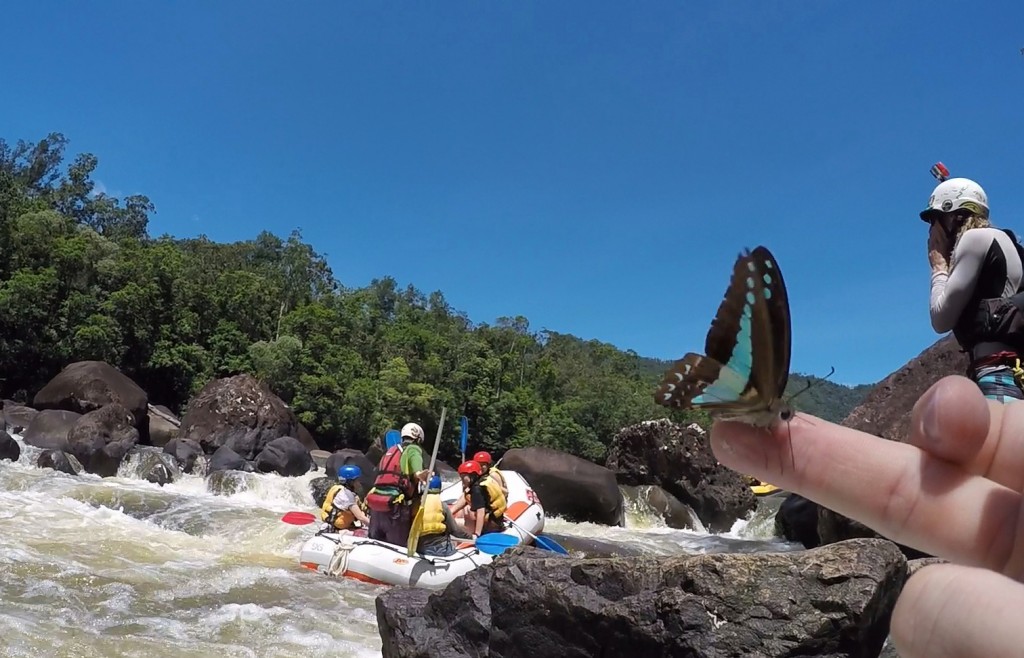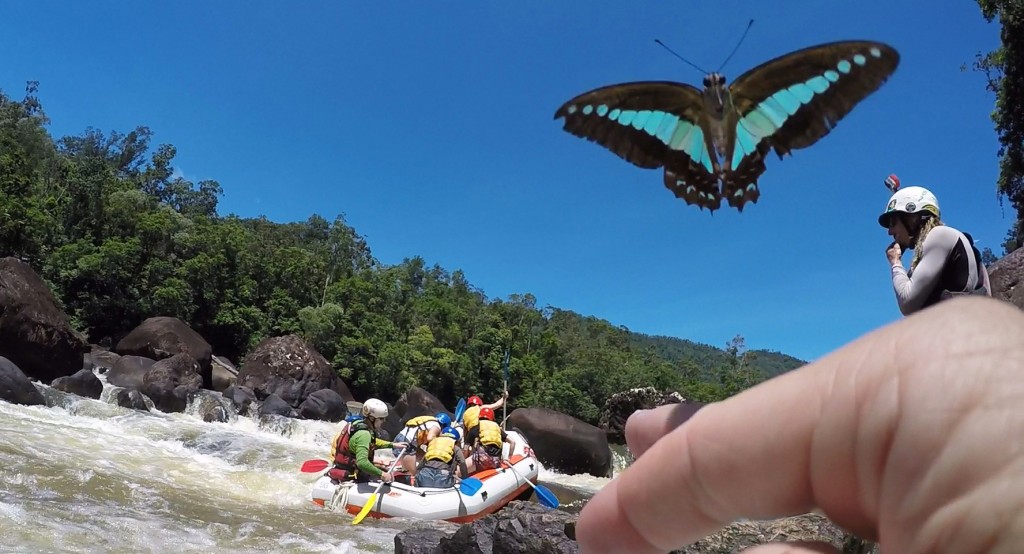 Day 2 was filming from the river bank and running the river, Tropical North Queensland really is a place like no other and the Tully River is known to have some of the best rafting in the world. It would have to be one of the most beautiful too I'd say. There are multiple waterfalls on the trip and Champagne Falls is probably my favorite.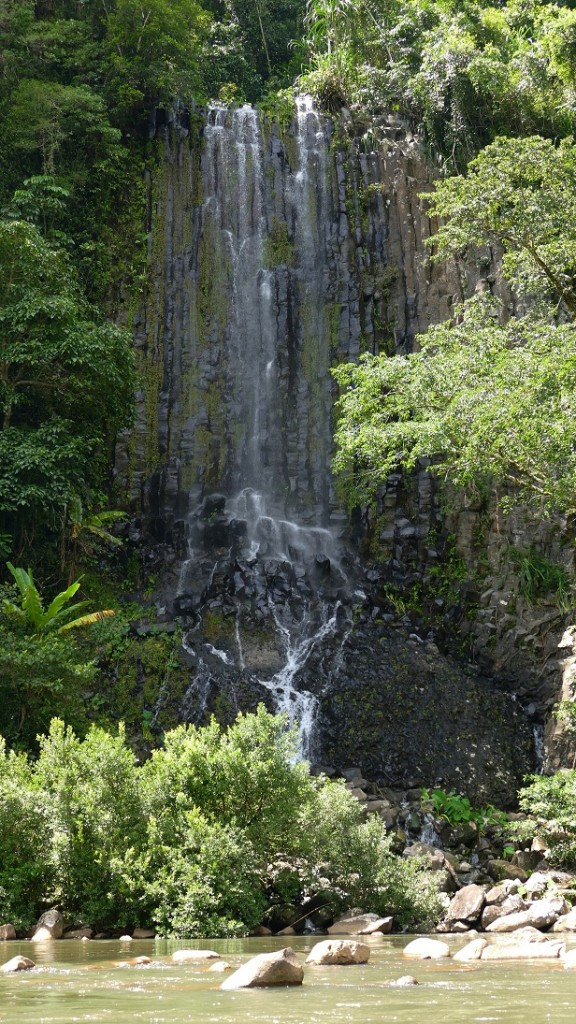 Cliff Jumping with Sam from Behana Days
I get pretty lucky when it comes to adventuring in Tropical North Queensland. I film and produce videos for businesses that help promote the region but I also get opportunities to be part of  TV shows and promotional material through other avenues. A job came up  and local adventure blogger Kate Richards (aka @AdventureMumma) recommended me to be a part of it since it included jumping off cliffs into water (I'll pretty much jump off anything if it's safe). I also managed to get some of my friends on board which made it even better. Sam from Behana Days Tours showed us around the beautiful Behana Gorge and we found some spots I hadn't seen before.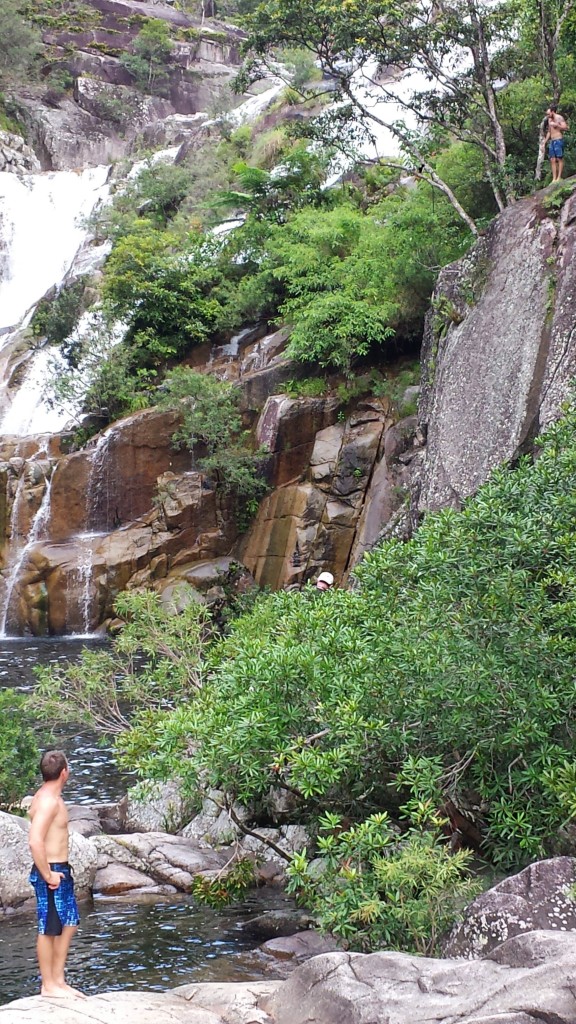 GoPro wrist mount test

From time to time I get asked to test products because I'm always out filming with work or adventuring in some form or another. A friend of mine handed me a wrist mount for a GoPro that is designed by a local skydiver. I took it for a climb at Stoney Creek in Cairns and it went well. I'll be testing it more over the next couple of weeks.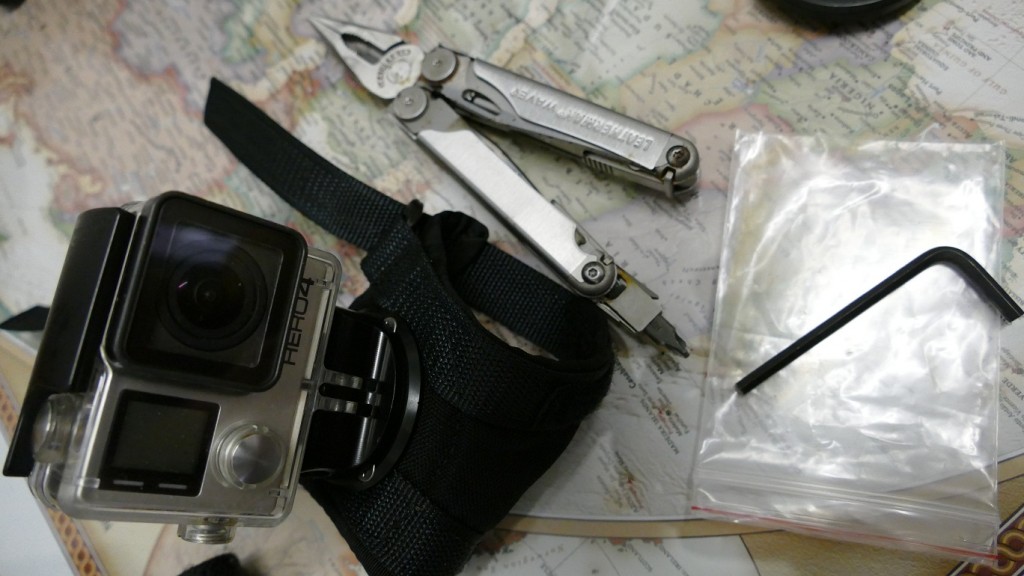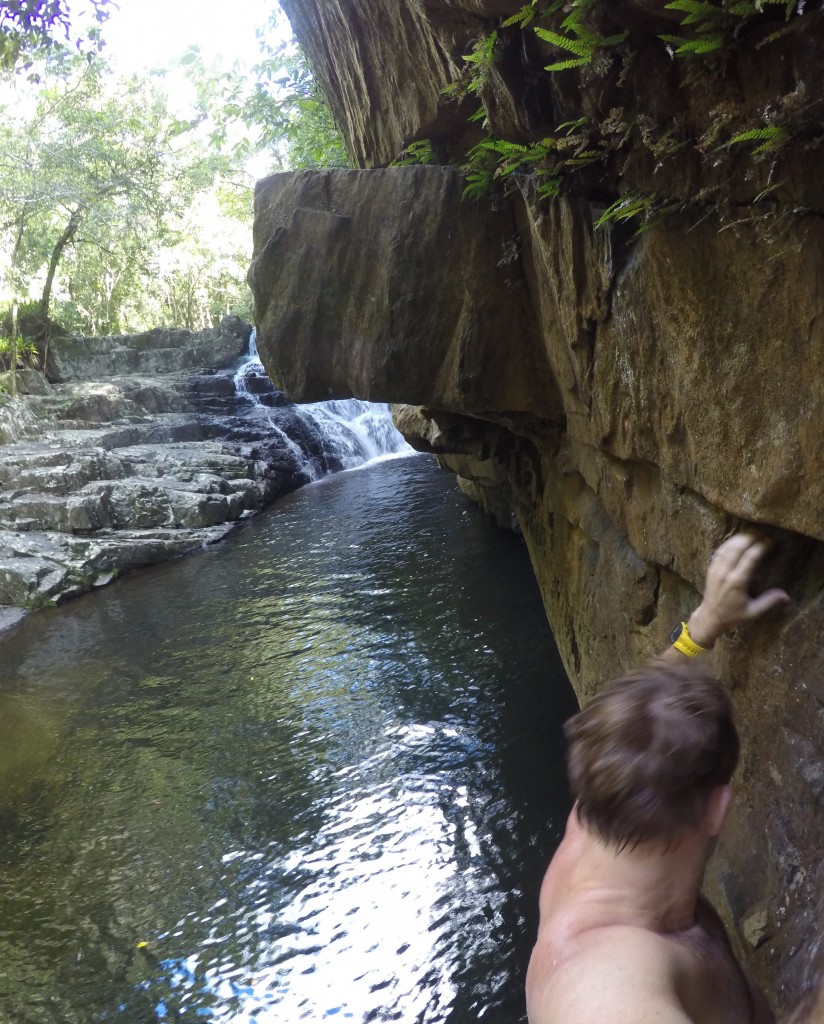 Gave the dome port a little work out too.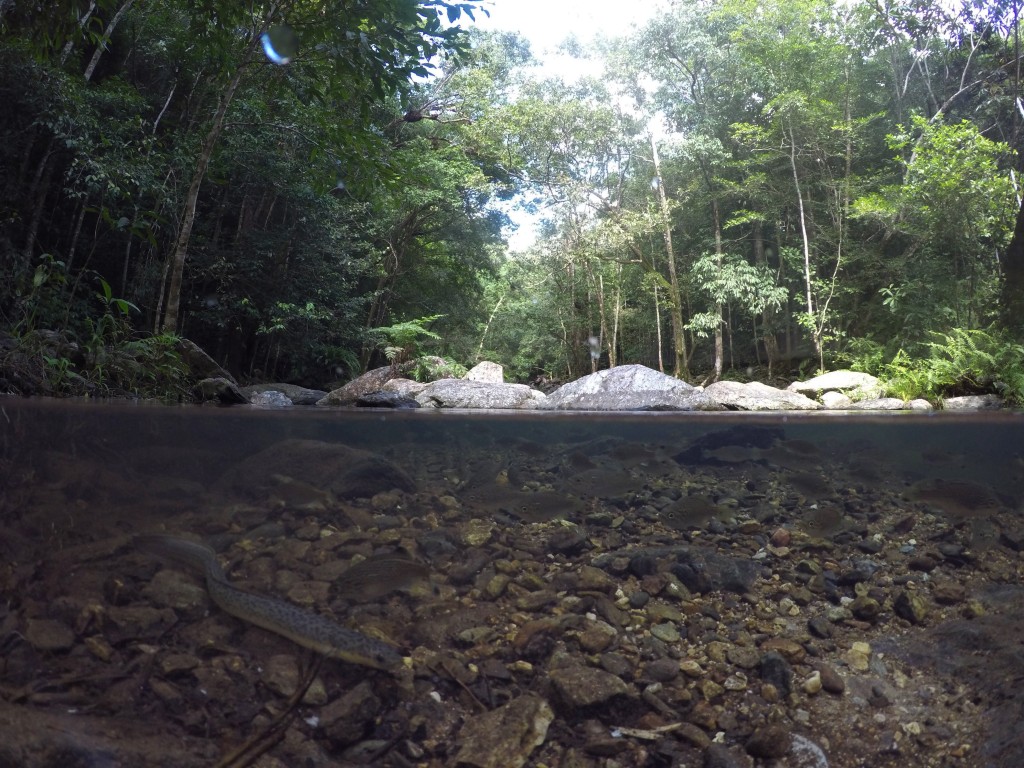 I hope you're all out adventuring and have a great Easter weekend. If you have any feedback on the blog or questions please feel free to contact me or add them in the comments section below.
You can also find PhlipVids on Facebook, Instagram, YouTube and Twitter.
Happy Easter!